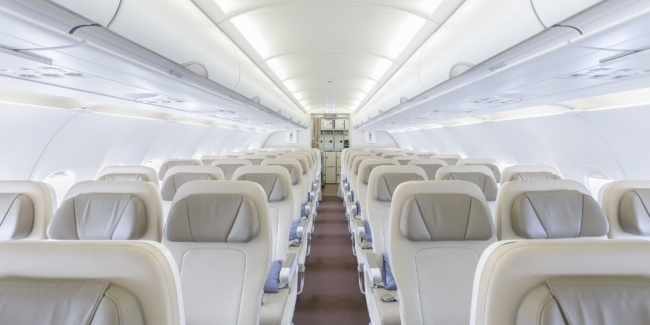 Applications for Polyurethane in Aerospace
Some industries simply cannot do without polyurethane. The aerospace industry is one of them. If you are wondering how polyurethane is the ideal material to be used in aerospace, then read on.
While polyurethane foam is not usually relied upon for structural integrity, it can support where required. The durability of polyurethane is second to none, which is why it is ideal for aerospace.
Did you know that in almost all passenger aircraft, the seating is typically padded with polyurethane foam?
It can also be found in aircraft installation, ceilings and walls. - as well as the dividers between class segments, the toilets, and package compartments.
Something that makes polyurethane incredible is that it can be changed when you add fluid to it, to make it airtight.
NASA found that with just an inch thick of polyurethane foam, they could inexpensively improve the structural integrity of its fuel tanks. Impressively they could prevent moisture or air infiltration, and keep their fuel at the optimal temperatures using the material too.
Polyurethane foam is so tough that it can survive the impact of being jettisoned following liftoff.
If you are wondering if that's all polyurethane can be used for. Then hold that thought.
Polyurethane paint can actually be applied to the exterior of an aircraft if you're wondering why don't worry. Polyurethane paint and coatings are incredible for resisting abrasive forces and preventing air leakage—ideal for protecting the structures of aeroplanes and other airborne vehicles.
But wait, there's more.
Polyurethane and Aerospace Market
One of the reasons that the aerospace industry relies so heavily on polyurethane products, it's because they have incredible versatility. It is something that is unmatched by almost any other material available to the aircraft segment.
As mentioned above, polyurethane is used for deck pads, passenger cabin walls, aircraft ceilings, seating, armrests, and so much more.
Composed of two polymer types, the stiff polymer foam created at the end of the chemical process has a mixture of indicators that make it suitable for use across the entire aerospace industry. Aircraft seating uses graphite CRIB 7 flame retardant foams. Also has moulded integral skin as well as textured and coloured over-moulded pads for seat placements.
In general, the properties are polyurethane polymers are ideal for application across the aerospace industry. Commercial plane lines have benefited hugely since the inclusion of polyurethane.
There are many vehicles that are exposed to increased threat levels. These include tactical military vehicles. It is imperative that both the interior and exterior support and protect the passengers.
And much like the uses of polyurethane in aerospace, polyurethane can also be utilised for flame-resistant interiors. Polyurethane provides one of the highest insulation R-values per inch of any other product that is available today.
The R stands for resistance to heat flow, and the higher the R-value, the greater the insulating power. Flame retardant chemicals are added to polyurethane, and these fire retardant compounds, combined with the versatility of polyurethane, making it the absolute ideal material for use in seats, and armrests for defence vehicles.
Polyurethane is one of the most versatile materials, and it's not difficult to see why it is used across so many industries.
Rojac Urethane provides solutions and can apply many years of experience to your polyurethane inclusive project. For more information feel free to contact our friendly advisors by calling +44(0)121 502 6549 or by emailing info@rojac.com.