Polyurethane Foam Solutions \
With high and low-pressure PU foam machines, carousels, turntables and robotic pouring Rojac Urethane Ltd offer a full production foam moulding service.
CNC Milling and Moulding of all PU Foams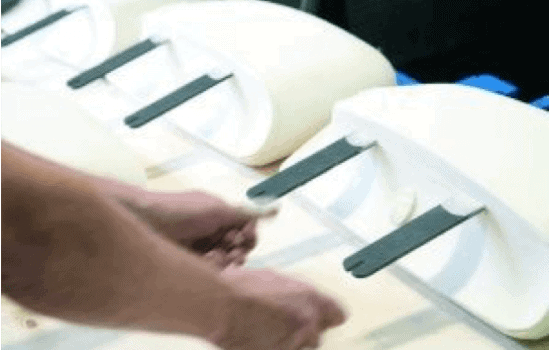 Full production tooling design and manufacture including aluminium and steel production foam mould tools.
2/3 shifts - up to 24-hour production.
High-pressure foam machines.
Low-pressure foam machines.
Production carousel with Kuka Robot 6 axis.
Production turntables.
Freestanding mould carriers.
Moulded in inserts, wires, clips, hook & loop systems, frames.
Dual hardness foams.
Advanced product quality planning (APQP).