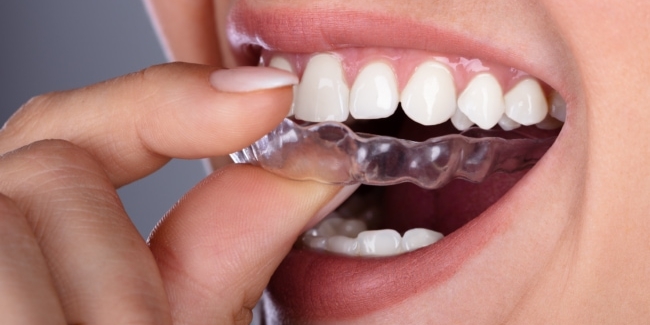 Polyurethane Being Used for Teeth Aligners
The dental industry is constantly evolving and unveiling new ways that patients can improve their smile. Today, patients can benefit from the use of a new kind of braces called aligners that are made from polyurethane.
What Are Polyurethane Aligners?
Aligners are devices that fit over the teeth as a mould and slowly but surely readjust the teeth into the right position. The aligners are switched every few weeks for an aligner that is just a little more aligner than the last.
Over time, the teeth move into a new, straighter position. Through the use of aligners, the teeth can be moved in several months or a few years, depending on the extent of the changes required.
Why Are Aligners Made From Polyurethane?
Polyurethane provides significant benefits when used as part of an aligner. Due to the wide range of properties, it can be used for both hard and soft parts. With this material, it's possible to create a product that is strong enough that teeth can be pulled into alignment. At the same time, the material is soft enough that it's comfortable to wear for long periods.
For aligners to work, it's essential that patients keep them in and don't remove them. This material helps guarantee that this is the case. It also won't get damaged from common processes such as grinding and biting.
Finally, the material is clear. As such, it's a subtle and discreet way for patients to get the teeth adjustments that they need.
Polyurethane products are produced by a wide range of companies like us here at Rojac and these businesses are paving the way for exciting new developments in countless sectors including dentistry.
What Are the Benefits of Polyurethane Aligners for Patients?
Using polyurethane is beneficial for a number of reasons:
Reduced irritation. As people that use metal braces can attest, these can scratch the inside of the cheeks and will also irritate the gums. Using a plastic resin like polyurethane has an irritant-free and smoother feel.
People using clear plastic resin like polyurethane will consider this to be an aesthetic and cosmetic advantage over traditional metal braces. Discreteness is essential for individuals who feel self-conscious.
Extra toughness. Using polyurethane in a retainer application means the appliance will stay in a patient's mouth for much longer and will hold the teeth in position.
It can withstand bruxism. Using polyurethane as the key ingredient in teeth aligners means that it is able to withstand biting grinding, as well as physical handling.
The increased usage of polyurethane in contemporary dentistry results in a wide variety of benefits for patients. Rather than using traditional braces, patients can use aligners made from polyurethane to benefit them in their lives. As polyurethane is durable and is beneficial due to the above reasons, now is the perfect opportunity for patients to use a more discreet mode of the aligner to guarantee their teeth are benefiting from this contemporary treatment. And as a result, they are being used in dental practices more widely than traditional braces.
Rojac Urethane provides solutions and can apply many years of experience to your polyurethane inclusive project. For more information on our services and how we can help you, feel free to contact our friendly advisors by calling +44(0)121 502 6549 or by emailing info@rojac.com.