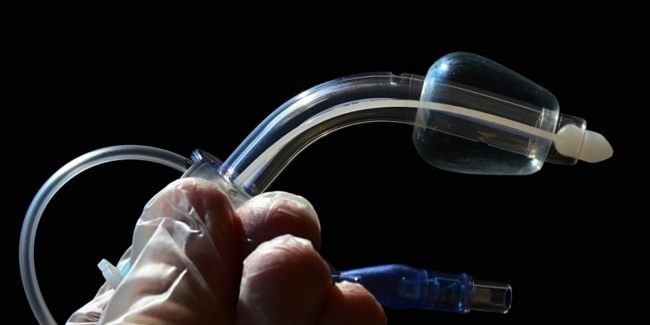 An Introduction to Polyurethane Within the Medical Industry
Polyurethanes and polyurethane foam are used in a variety of different medical applications including catheters and general-purpose tubing, head supports and armrests, hospital bedding, hygienic surgical drapes, dressings made for wounds and a range of injection moulded devices, too. The most common use for polyurethanes is in implants which are needed for a limited period of time.
Polyurethanes remove many issues that are associated with other similarly-purposed materials like PVC, whereby risks such as leachable plasticizers can easily become a big concern and the need for elastomeric properties at low temperatures becomes apparent (PVC is often too brittle).
The Modern Development of Polyurethane for Medical Applications
Modern polyurethanes were developed to offer the highest levels of biocompatibility, endurance, strength, resistance to abrasion and versatility to suit a wide range of applications. The material is vital as it allows for constant new applications like artificial hearts and intra-aortic balloon pumps which advance healthcare and medical capabilities dramatically.
When devices such as pacemakers and aforementioned artificial hearts are constructed out of polyurethane, the human body is actually far less likely to reject the implant, compared with other suitable materials. The newest form of the artificial heart is made up of animal tissue, which is then coated using a special polyurethane material known as Angioflex which decreases the device's size and encourages it to accept the implant rather than reject it.
More Benefits of Using Polyurethane in Medicine
Polyurethanes outperform many other materials in terms of their flexibility and strength, as most devices that are utilised in these specific processes can often rub up against other materials causing them to bend repeatedly. Without the use of polyurethanes, the constant rubbing and bending may result in the device weakening or even failing in some cases. To add to this, polyurethane elastomers have a structure that's very similar to human proteins, whilst the actual protein absorption levels (at the start of the blood coagulation cascade) is actually much slower compared with other materials.
These factors make polyurethane an ideal candidate for a range of medical tasks which require adhesive strength along with specific biomimetic and antithrombotic capacities, such as binding hollow fibres inside artificially made dialysis cylinders.
Patients who utilise polyurethane-based medical devices commonly say that they prefer them compared with other previously used materials because of their added comfort. They are used to create soft elastomeric devices like indwelling catheters and are said to be more comfortable whilst being far stronger than any other similar material.
Polyurethane is a completely unique material that has made significant contributions to the healthcare and medical industries. There's no doubt about the fact that polyurethane-based devices will play an essential part in the future of healthcare and medicine, and it's vital that we can continue to invest in the development of new applications and adaptations for the benefit of humanity.
Polyurethane as a material has not officially been approved by the FDA, however, items that were made using the material have been. In order for polyurethane devices to be approved by the FDA, the supplier must know the complete toxicology formula report. Any device which comes into contact with tissue has to maintain thorough toxicology data.
Polyurethane Foam Manufacturers for the Medical Industry
Since becoming established in 2007, Rojac Urethane LTD has been supporting customers by providing low-volume / prototype and high-volume specialist programmes. Within the medical industry; Rojac Urethane has provided many foam-moulded components including seat cushions, handles and stands, integral skin armrests, headrests, neck, head supports and extremity positioners.
Rojac Urethane provides solutions and can apply many years of experience to your polyurethane inclusive project. For more information feel free to contact our friendly advisors by calling +44(0)121 502 6549 or by emailing info@rojac.com.